Brooke + William | Wedding
Brooke + William had their ceremony and reception at the Downtown Kansas City Public Library. I can't tell you how much I love the location. No wait, I CAN. I LUVS IT! You are outside, you get a beautiful view of all the buildings downtown, a cool checkerboard, and there is a beautiful library inside.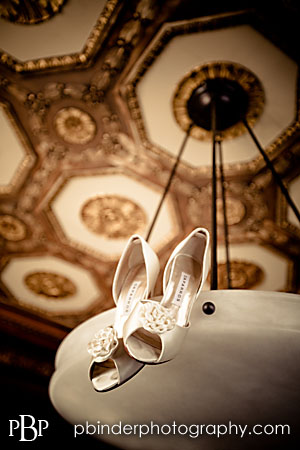 I love this photo...you will have to squint to see why. If you look at the right of the photo above the grass and flowers, you can barely see Brooke peeking out to look at William...so cute ;)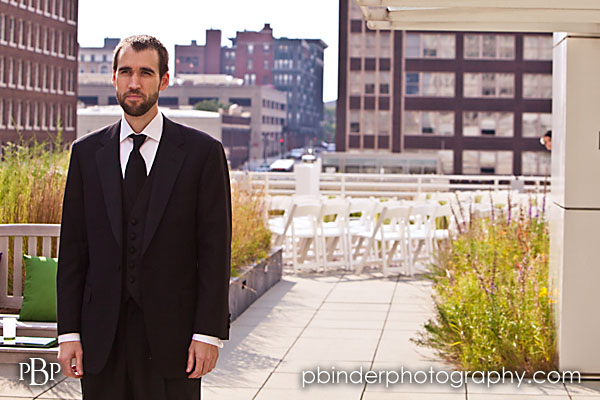 The space is great because they mix grass and flowers into the rooftop terrace.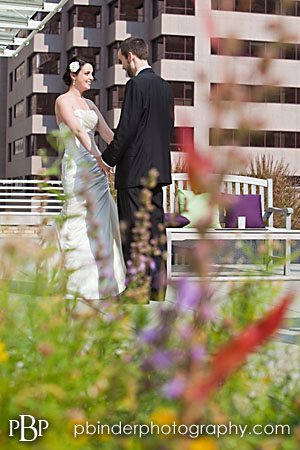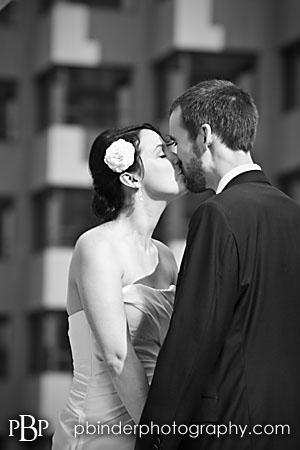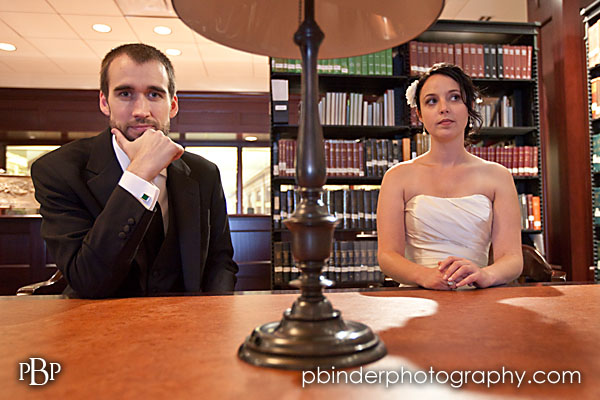 I SEEEEEE YOUUUUUU ;)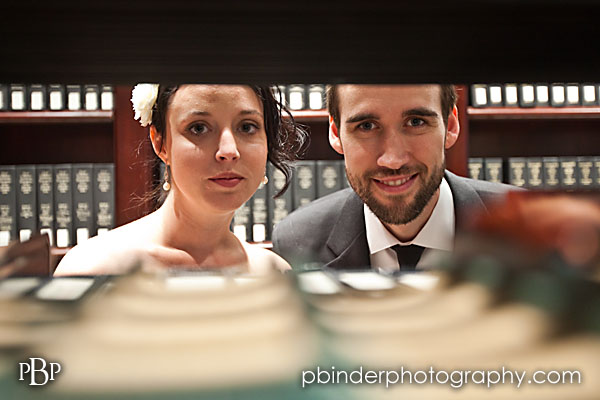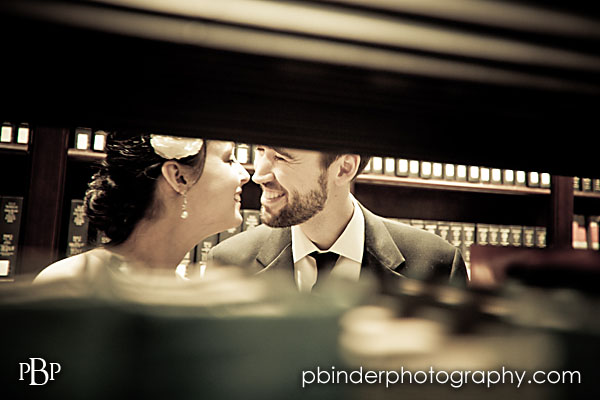 See...this library is BEE-YOU-TI-FULL!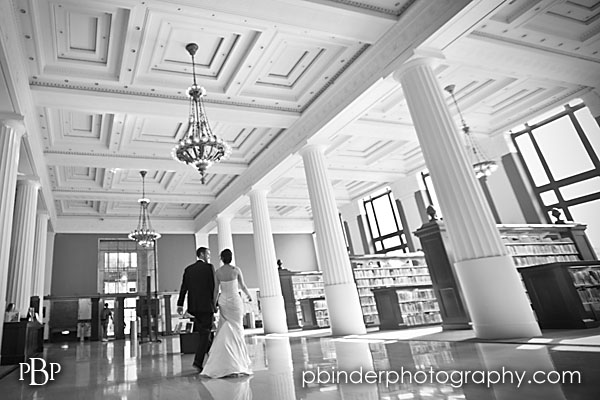 Brooke is FIERCE!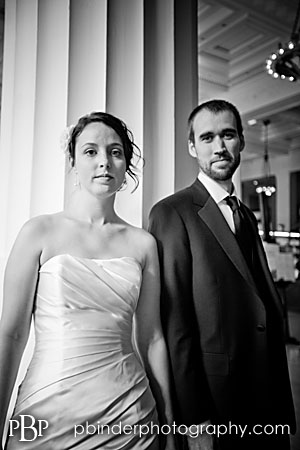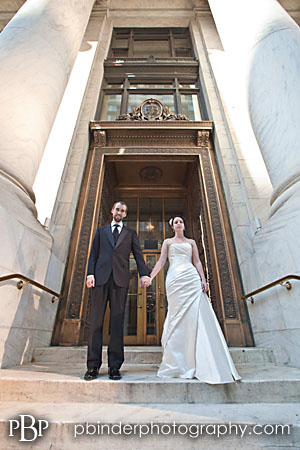 Supa fierce I say ;)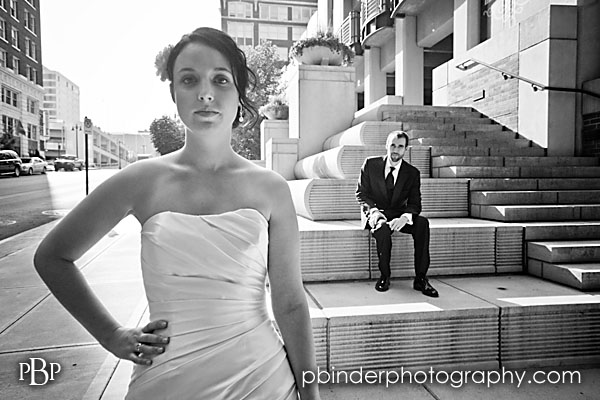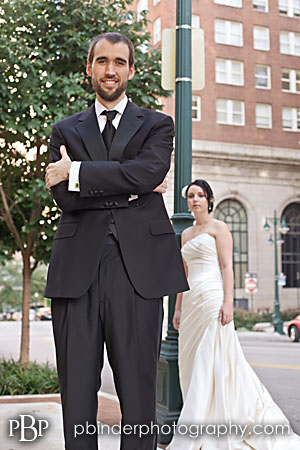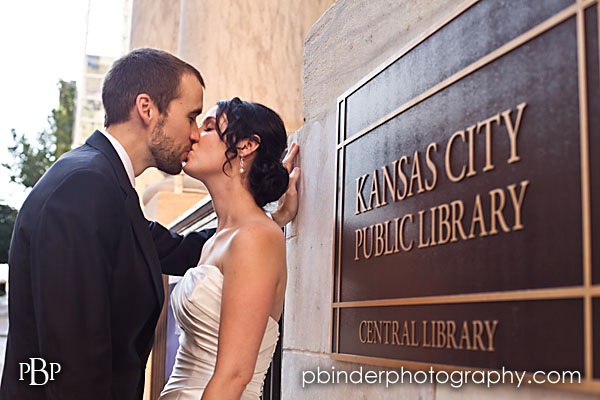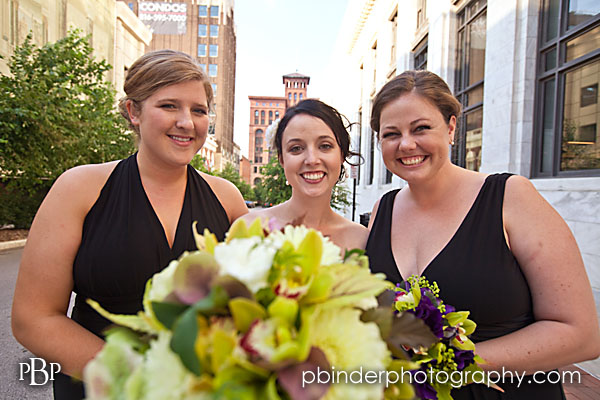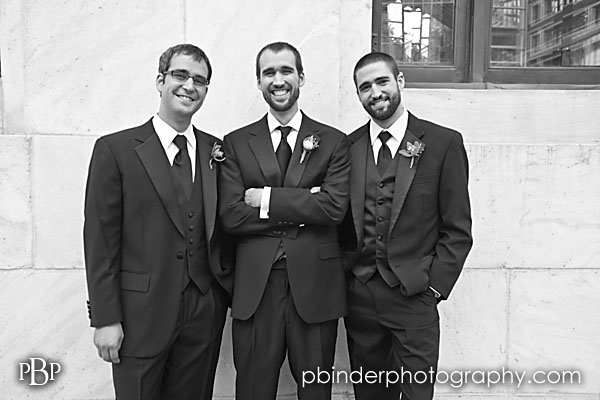 The first time I met Brooke, she said she was not photogenic. If there wasn't enough proof in their
engagement photos
, here is more proof.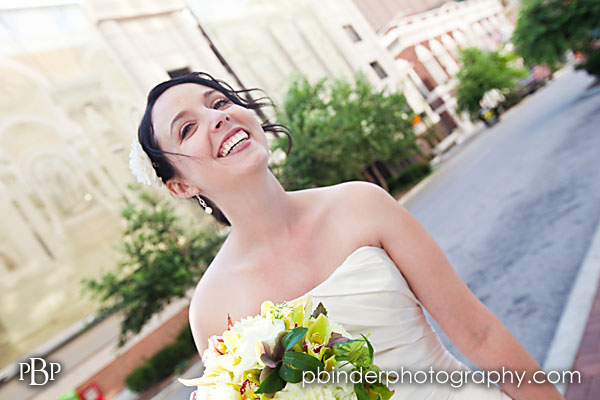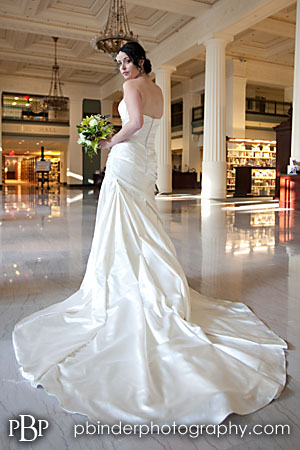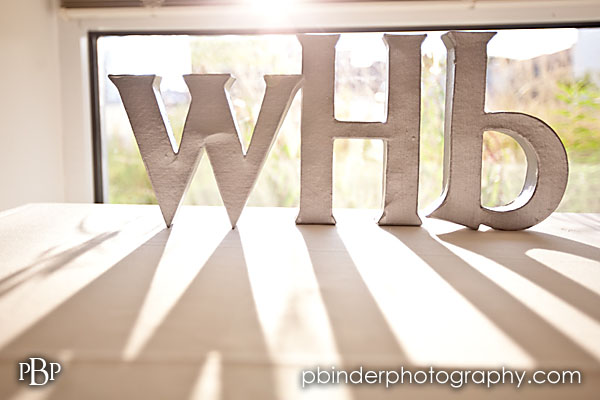 While I was waiting for the ceremony to start I had a great time chatting it up with the grandparents. Always nice to have someone to talk to when waiting for the procession.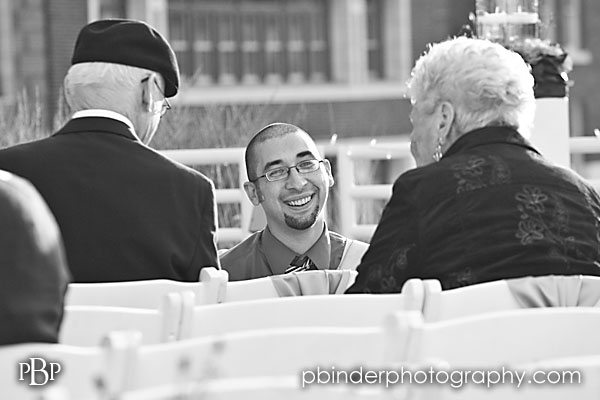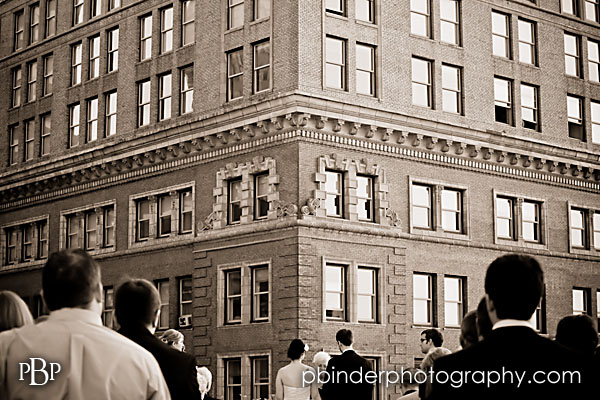 So i could hear some cheering, and noticed Cristen looking up...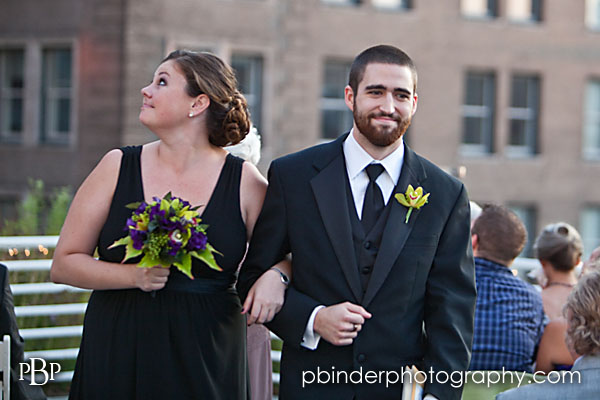 The building next door had a bunch of people drinking on the roof and waited until the ceremony was over to cheer for Brooke + William.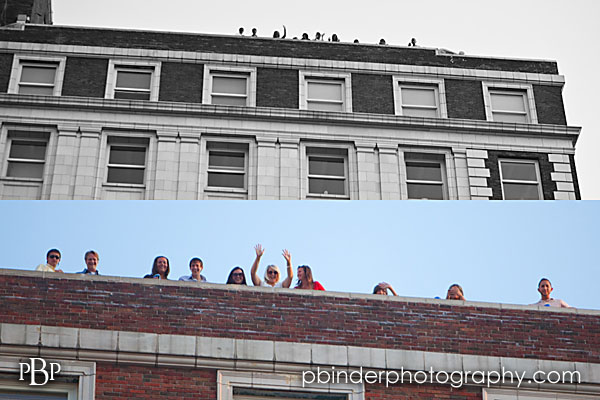 The bookmarks they had for people were pretty cool. It had their favorite books on once side and at the bottom it had the following dates. My intel lead me to believe these are the significance of the dates...please correct me if I am mistaken:
JAN/13/2007: First time they met.
AUG/26/2007: First time saying I Love You.
MAR/29/2008: Day they moved in together.
FEB/14/2009: Engaged
SEPT/5/2009: The awesomeness commenced!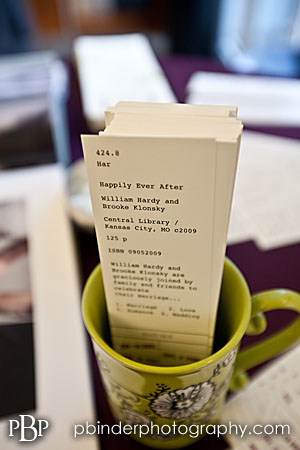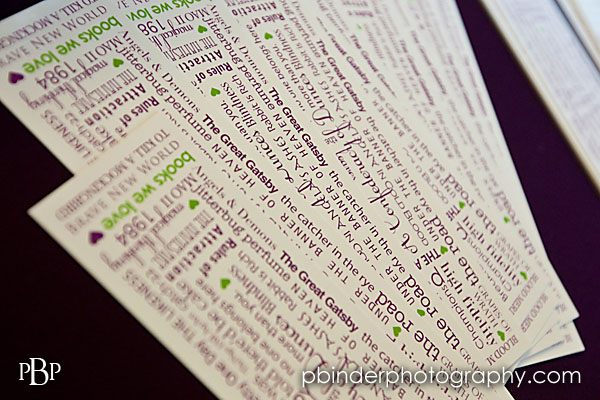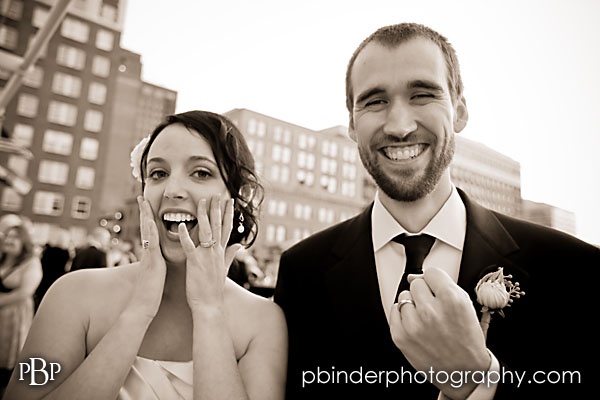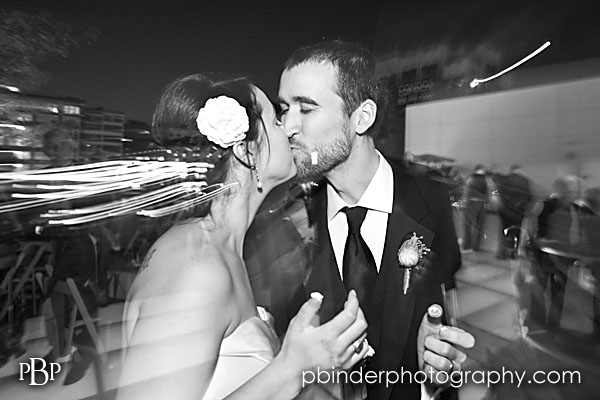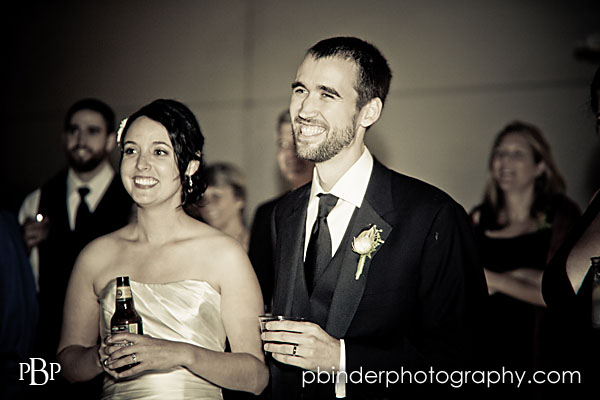 Nothing like a little crying and laughing during the toasts.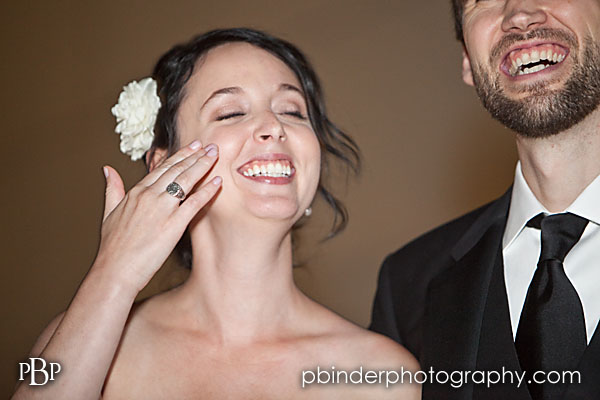 CHECKERBOARD!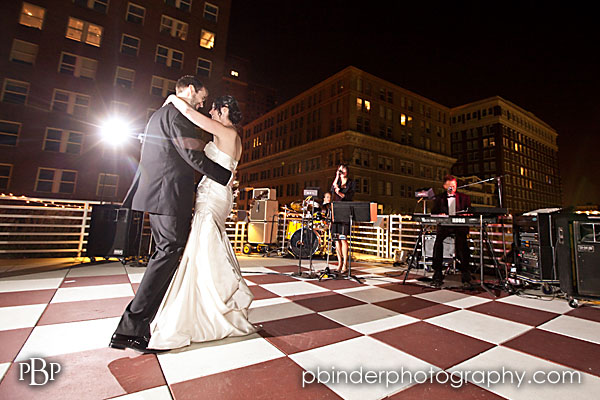 Music was provided by the
Michael Beers Band
...and they rocked it!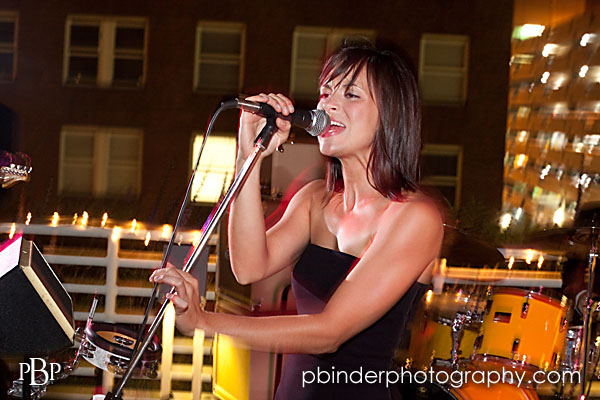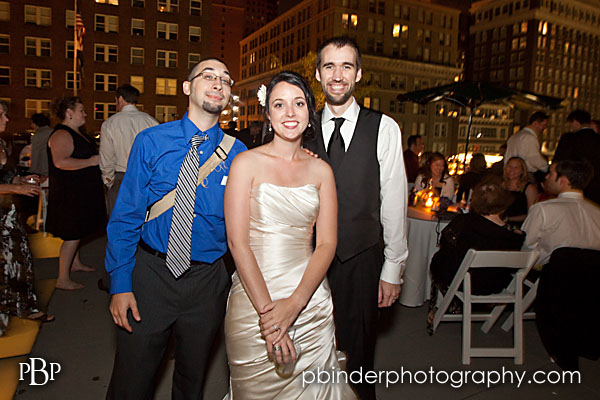 This was either a Journey song or Bon Jovi...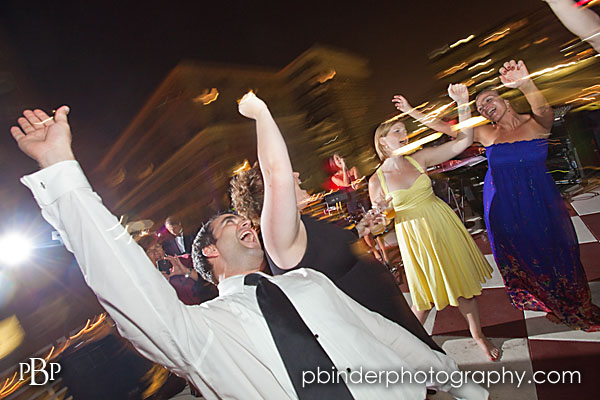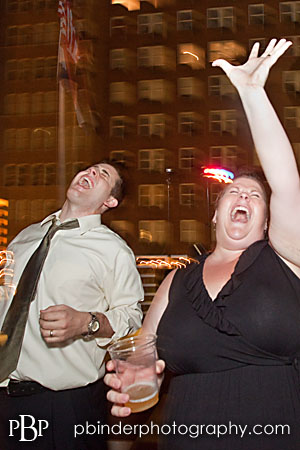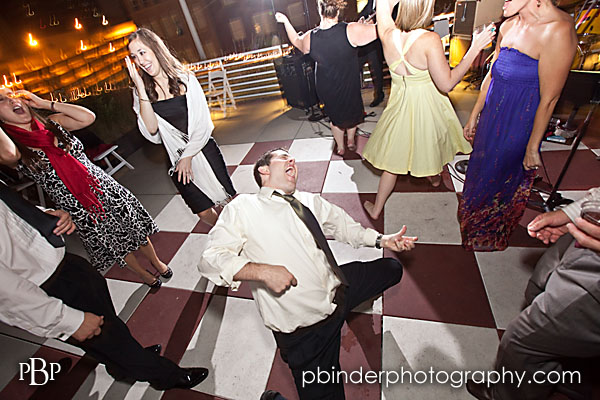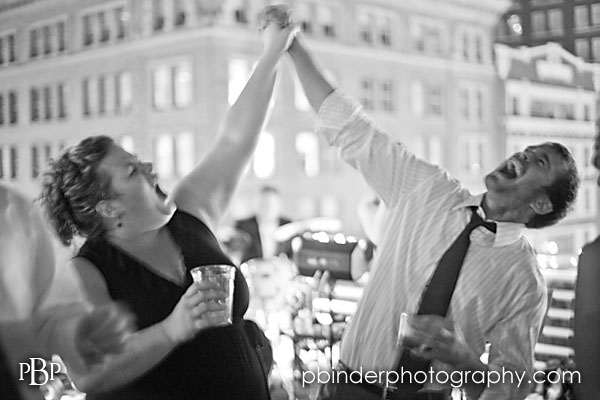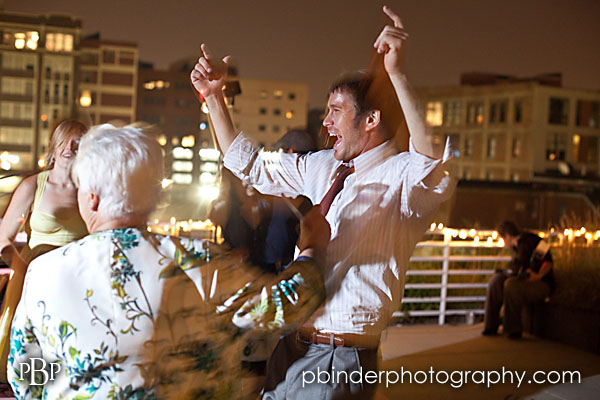 A beautiful drawing that someone did in the back of their guest book.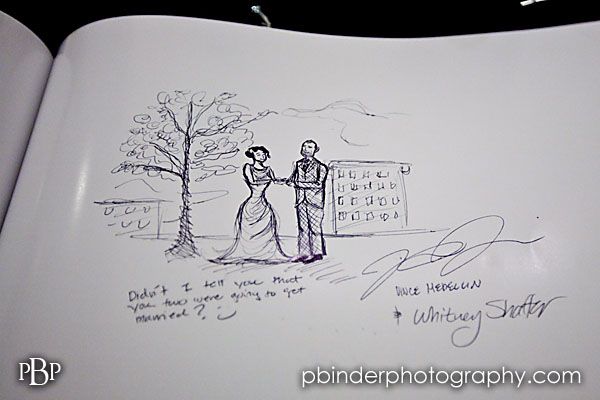 From what I saw on Facebook, it looks like Brooke + William had a blast in Turks and Caicos. CONGRATS AGAIN!
-----
Click here to visit p.binder.photography's main website!
Labels: 2009, downtown, kansas city, missouri, p.binder.photography, pbp, photography, wedding