Jill + Johnny | Wedding
I have been a little back logged on blogging because I was planning my own wedding. We planned it in about a month and it is finally in the books. You can see photos from it over at the fabulous
Kdog Photographers
.
Enough about me, onto the real reason you are here...
Jill + Johnny's wedding took place at the beautiful St. Patrick's Church in Kansas City, Kansas. I loved all the wood and it had wonderful light from the skylight that ran the length of the church.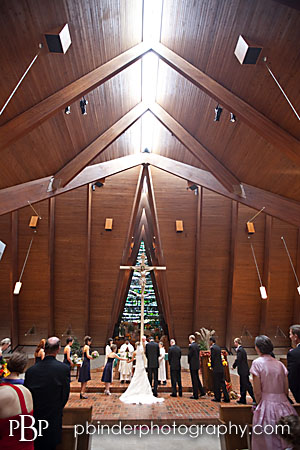 I was able to capture a great moment between the newlyweds as they were looking at each others rings.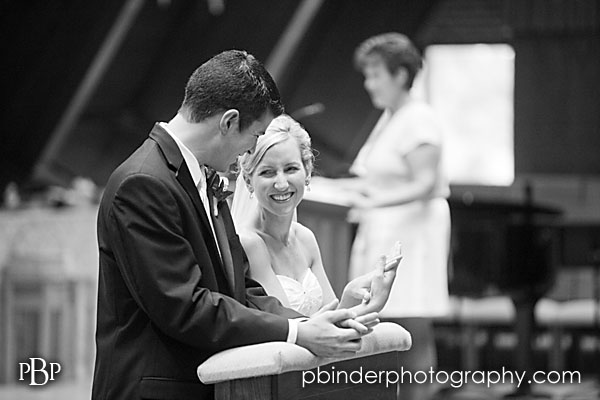 After the ceremony we made a stop at Tom Fooleries on the Plaza. It is hard to see from this photo, but the bartender gave the biggest shot (a red drink at that) to Jill. Thankfully she did not spill any on her beautiful dress ;)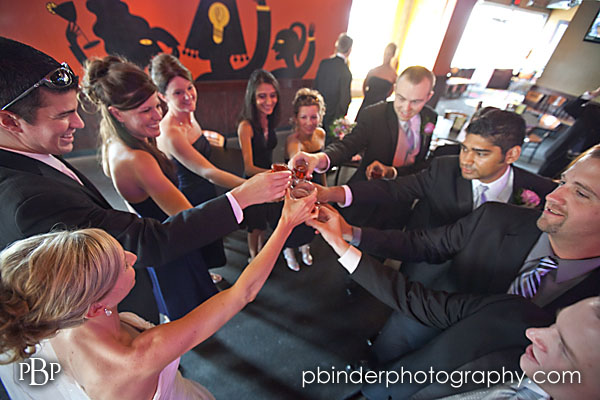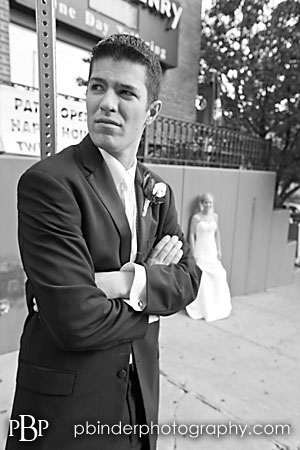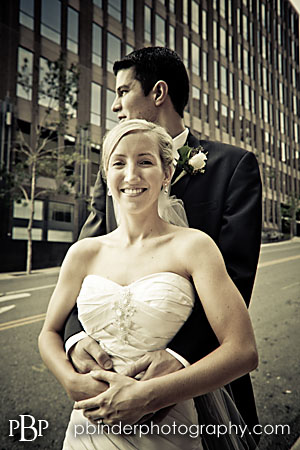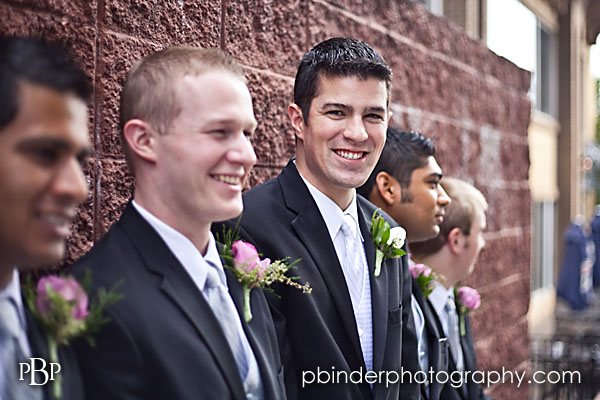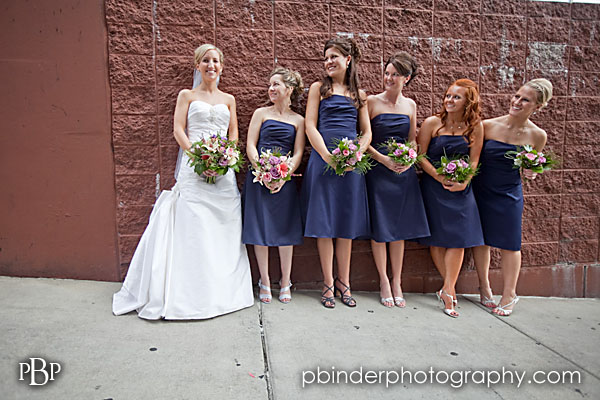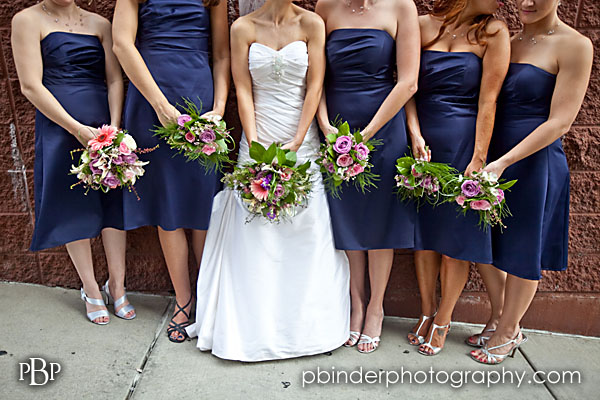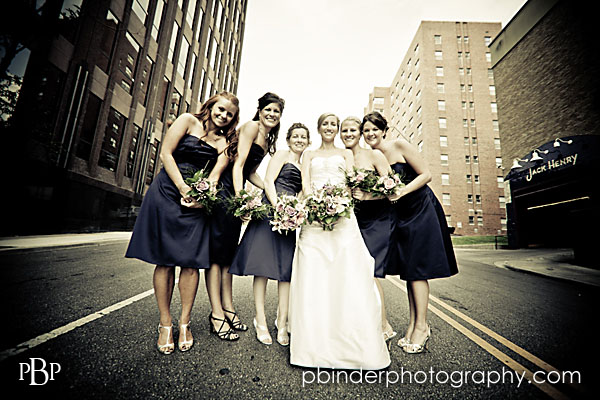 We also stopped at the Nelson-Atkins Museum of Art for some quick shots.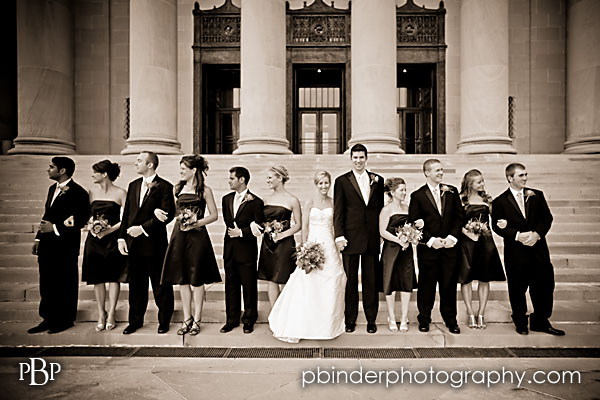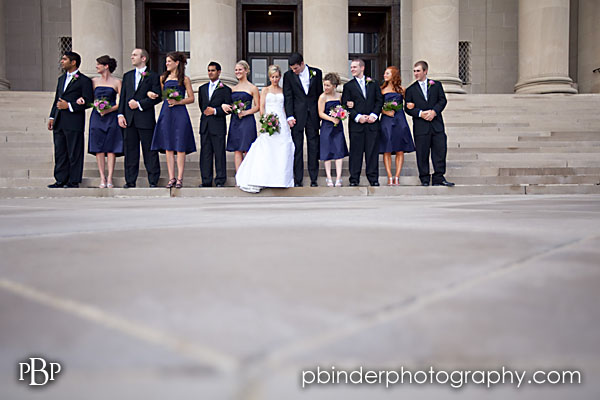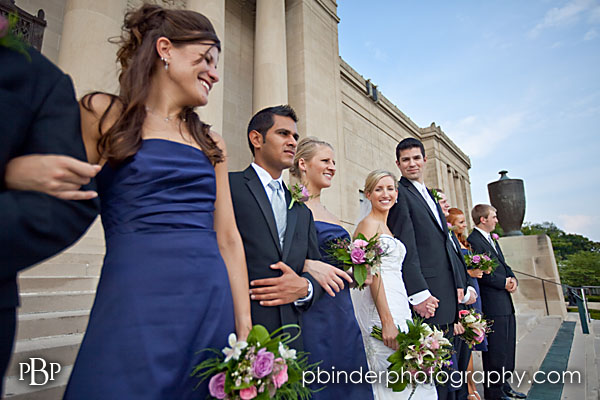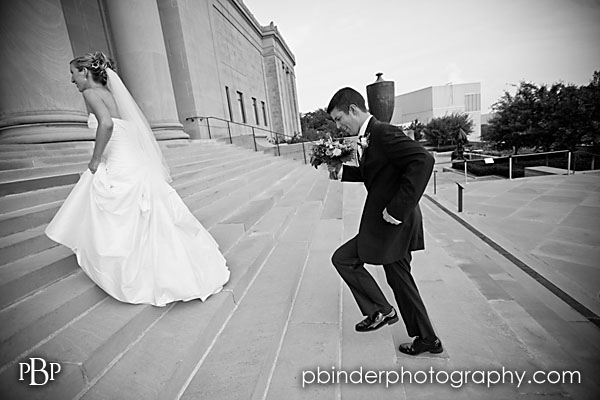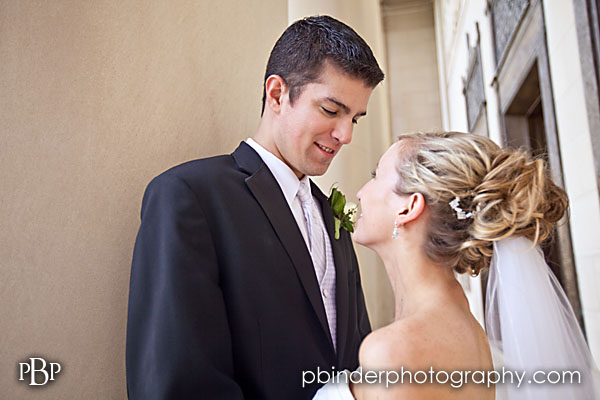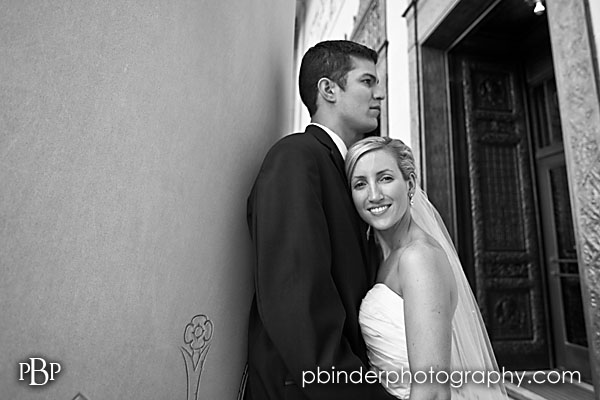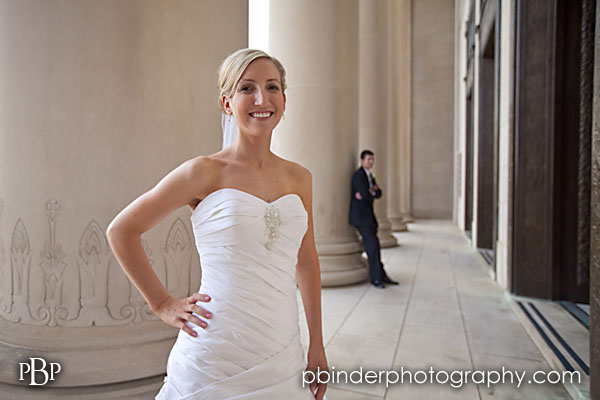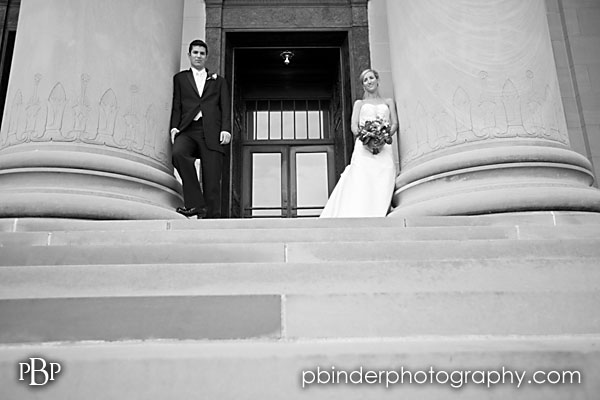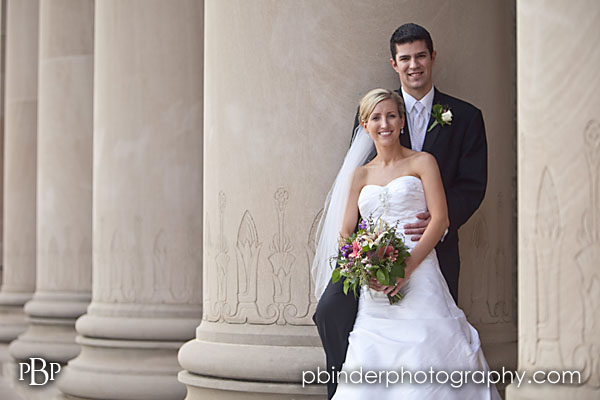 They are such a stunning couple!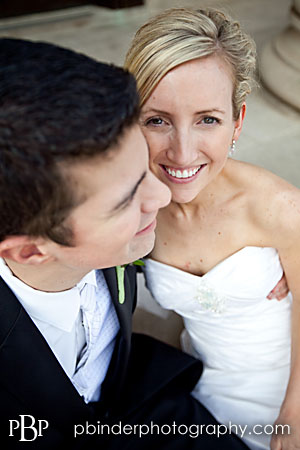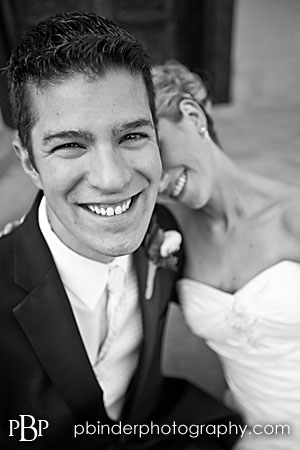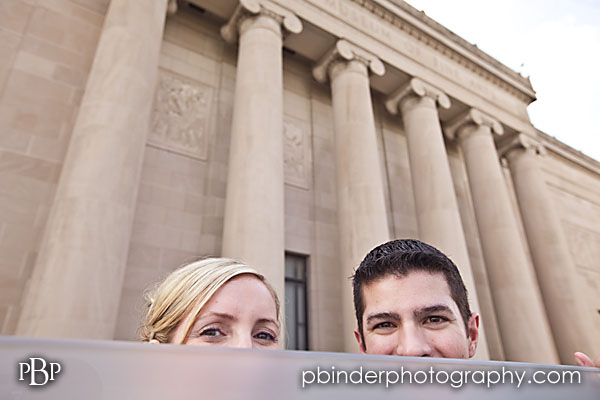 FYI, if you are a part of the wedding party and make a joke that you should jump on the ponies in a playground, chances are I will make you get on them ;)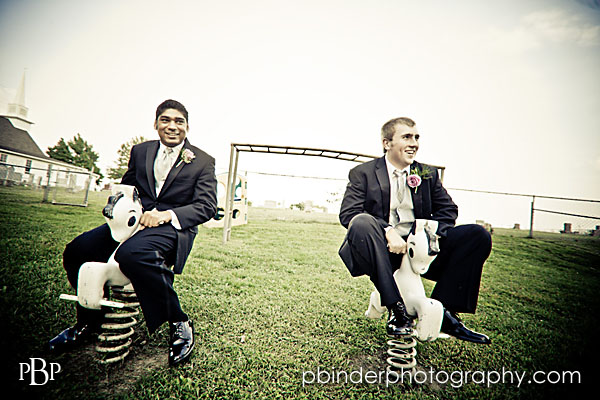 We snuck into a soybean field for a couple quick photos.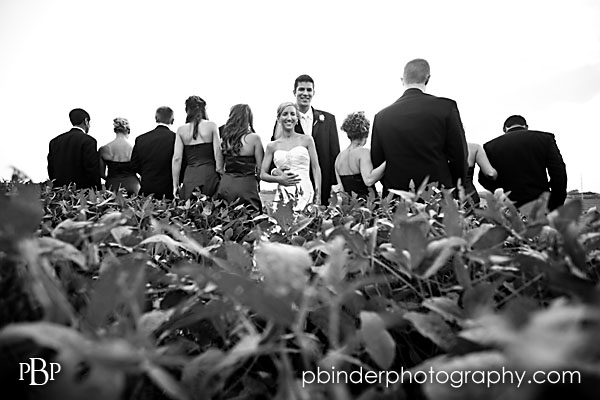 It might look harmless, but there were bugs galore so I told the wedding party to get back to the trolley.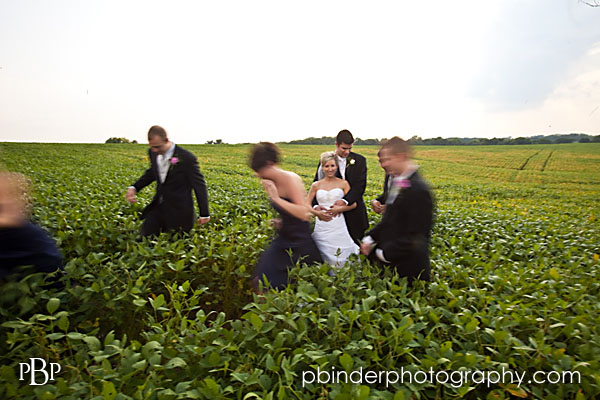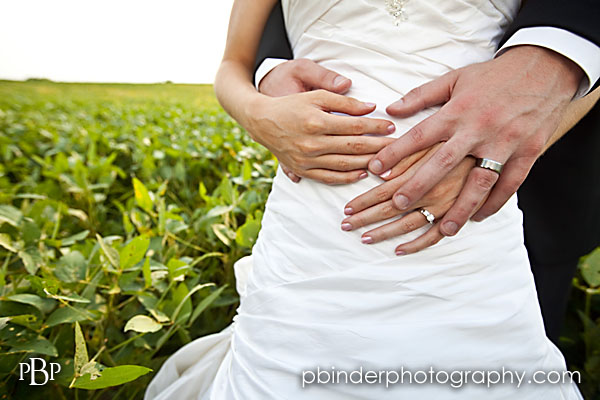 I didn't notice at the time, but I love the two rows that you can see off to the right of the couple.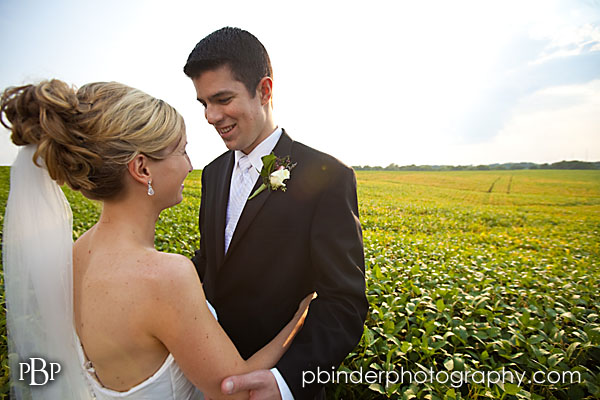 This is Johnny's grandfather Jim. He told me he did wedding photography 60 years ago. He said it was very different back then. He would shoot the ceremony and family photos in an hour and then go to another church and do the same thing. I could not imagine doing more than one wedding a day...sounds so stressful.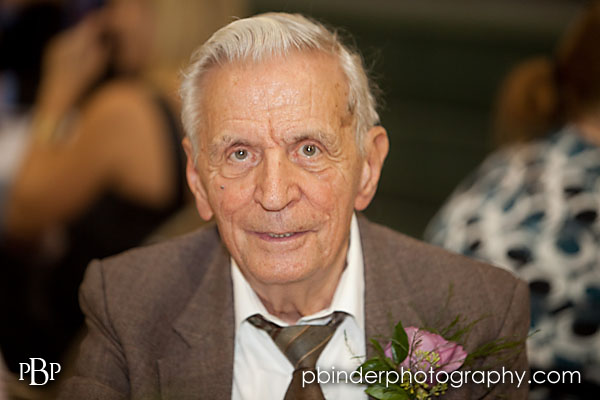 I love the shadow of Grant during the best man speech.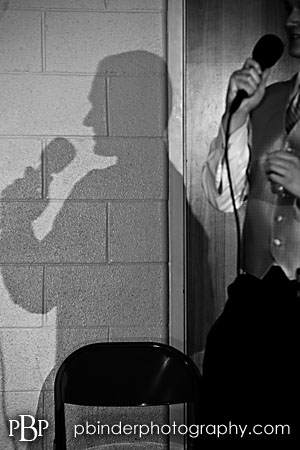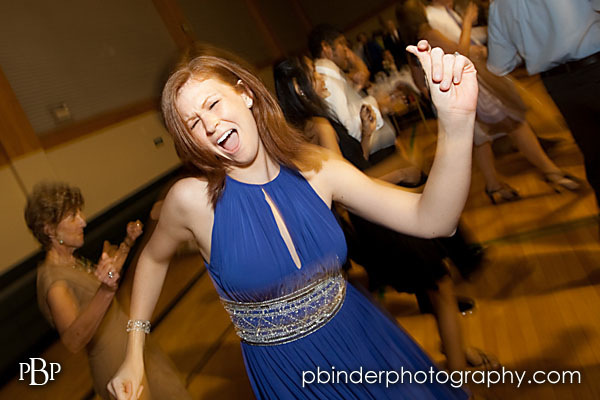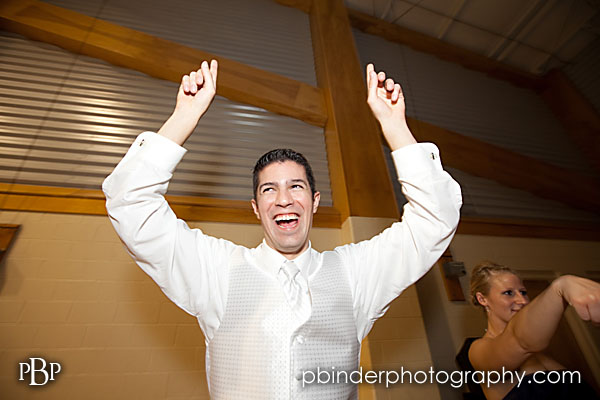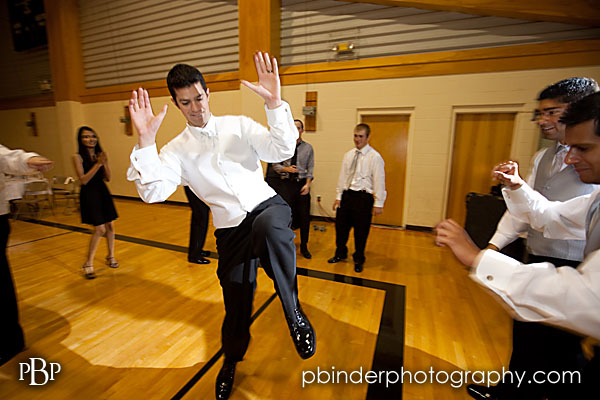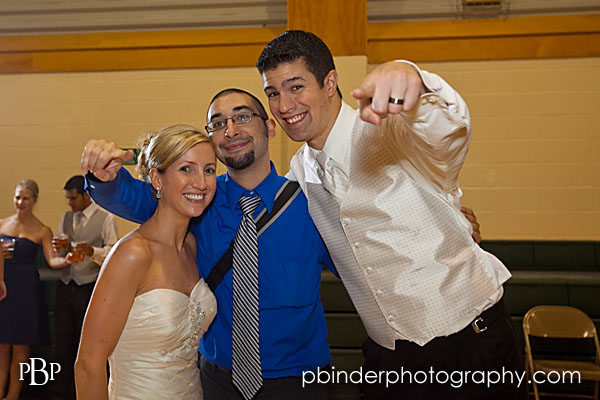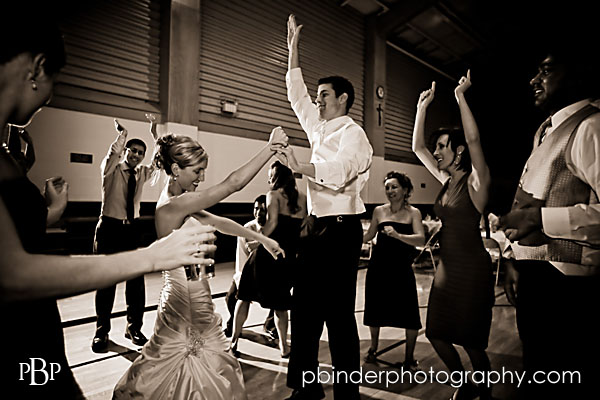 I had a fun time with Jill + Johnny and their wedding party riding around the city in the trolley and had even more fun dancing it up at night.
Thanks to Jill + Johnny for letting me be a part of their blessed day!
-----
Click here to visit p.binder.photography's main website!
Labels: 2009, kansas, kansas city, missouri, nelsonatkins, p.binder.photography, pbp, photography, plaza, wedding