Lucky Strike | Rally in the Alley
What does bowling, dj'ing and boxing have in common...not much but who says you can combine them?!
Lucky Strike Lanes and Lounge
hosted the Rally in the Alley. This pitted
DJ Mike Scott
versus
DJ Captn 20
in a boxing ring, inside an upscale bowling alley for a 12 round/genres DJ battle.
Mike contacted me about a month ago to do the promo photos for the flyer/poster. He wanted to get the shots done as quick as possible so he could get out of the boxing gear ASAP. TITLE Boxing provided all the gear for the promo shoot and for the actual event. Here is one of the photos of Mike that we didn't use for the poster.
And there is the photo that was used.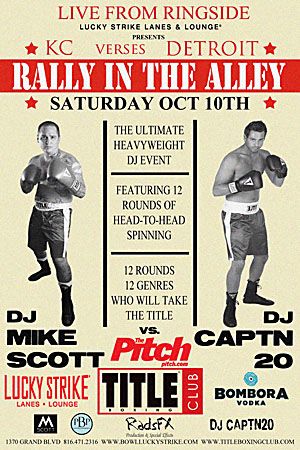 LET'S GET READY TO RUMBBBBLLLLLEEEE! No really, in the boxing ring, the floor trembled beneath you as the bass was thumpin.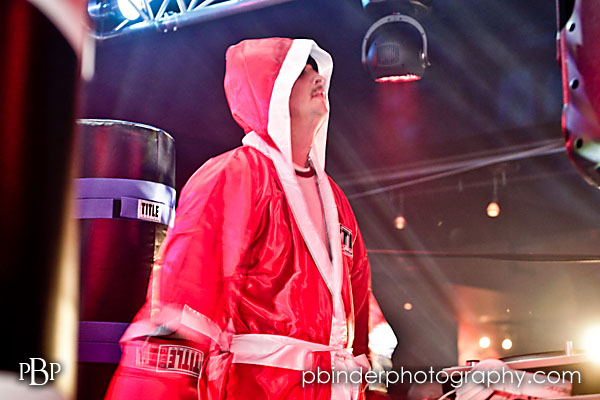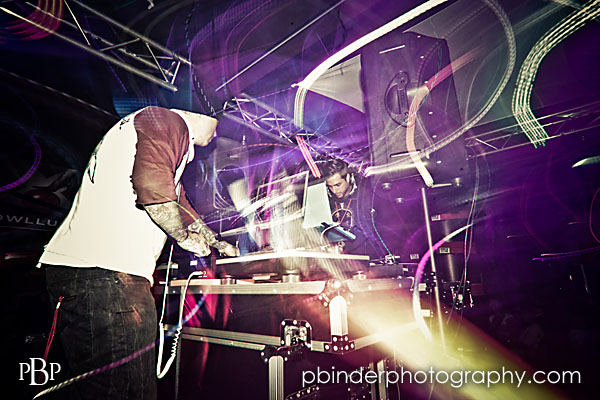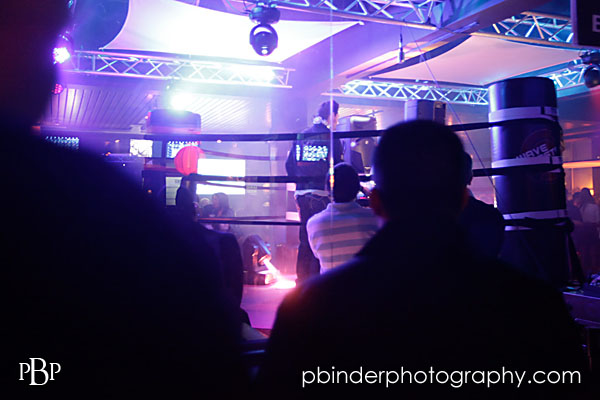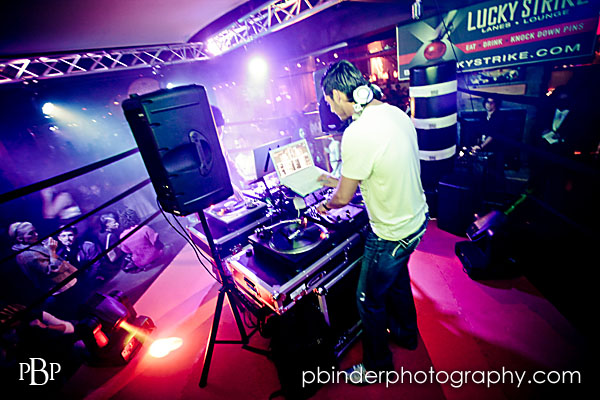 DJ Captn 20 (Nick) flew in from Detroit.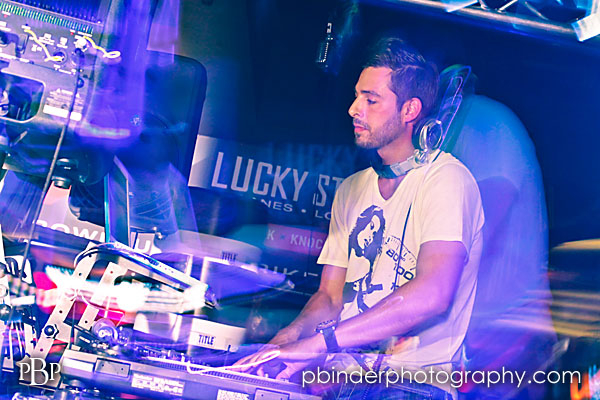 The flight made him a little stir-crazy.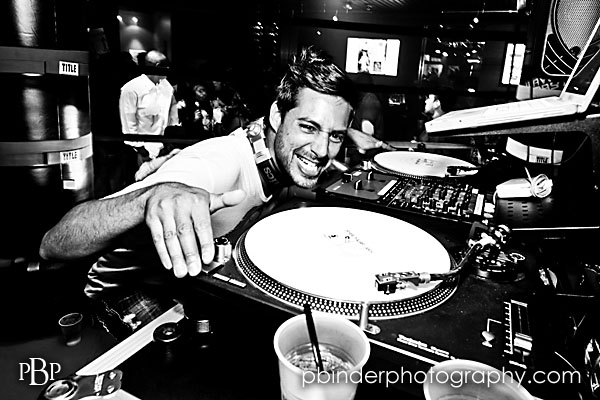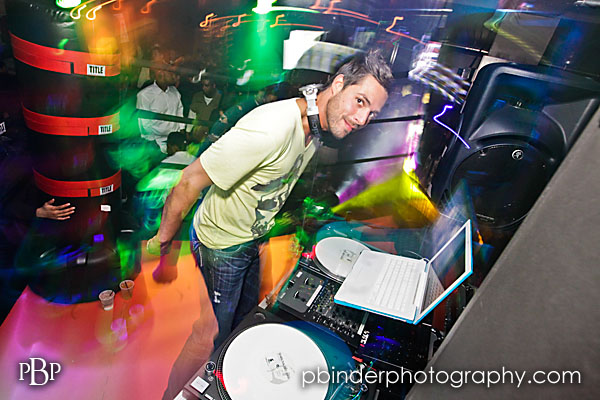 Mike Scott goes by the "Rajun Cajun", he is a Kansas City transplant via Louisiana.
This was a real deal batle...ring girls and all.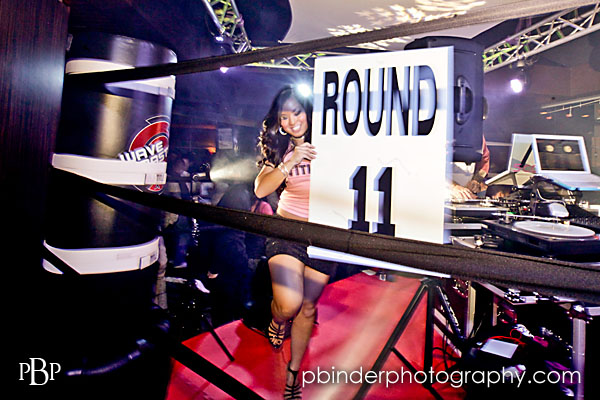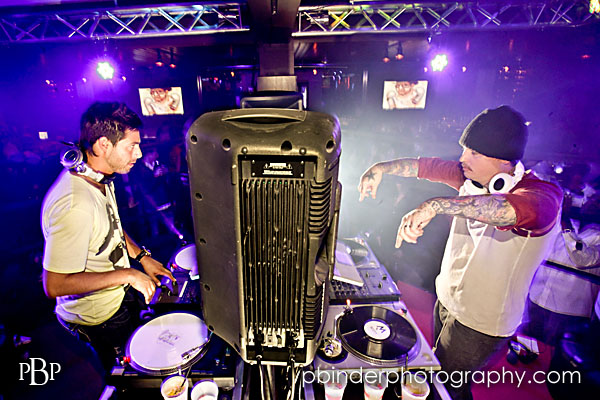 A microphone that came down from the ceiling can be described in one made up word...awesomedoshish.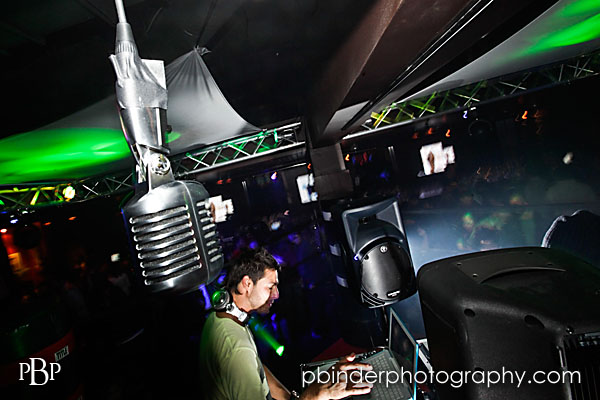 Nick shows me that he means business.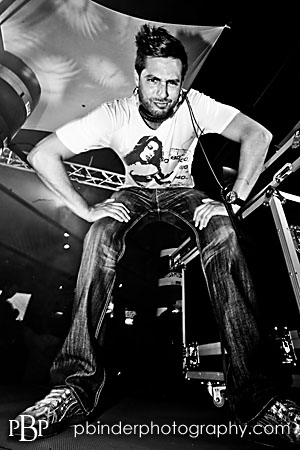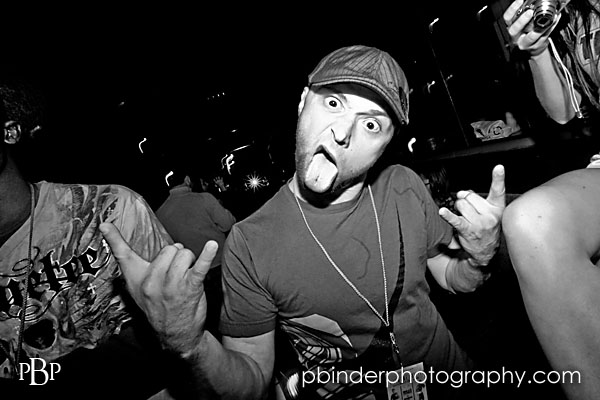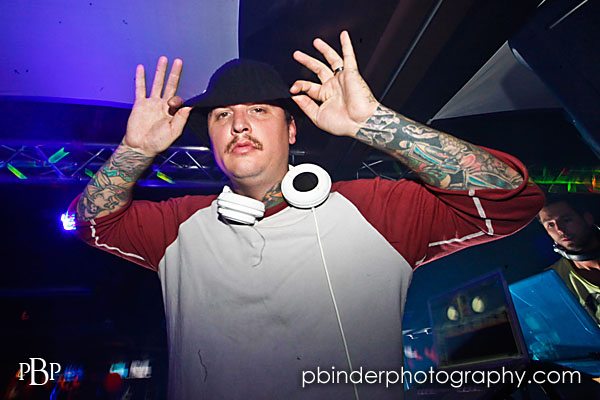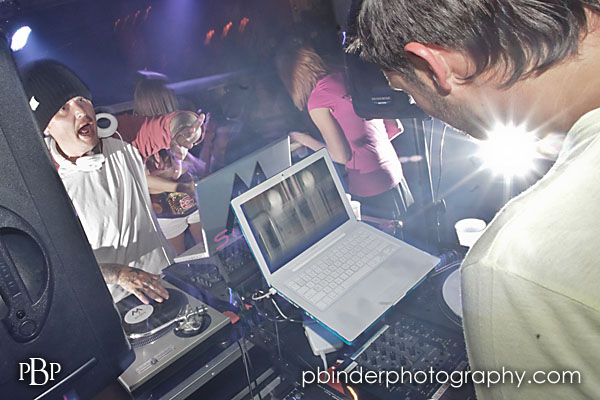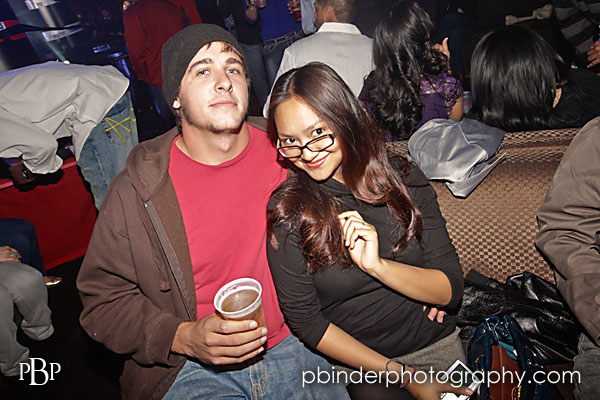 In the end, we had a good ol' fashioned draw. They both rocked it and both deserve the belts.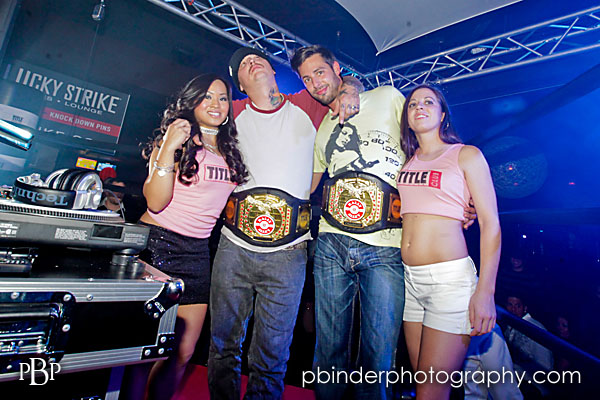 Nick is telling the camera man why he feels he should've won.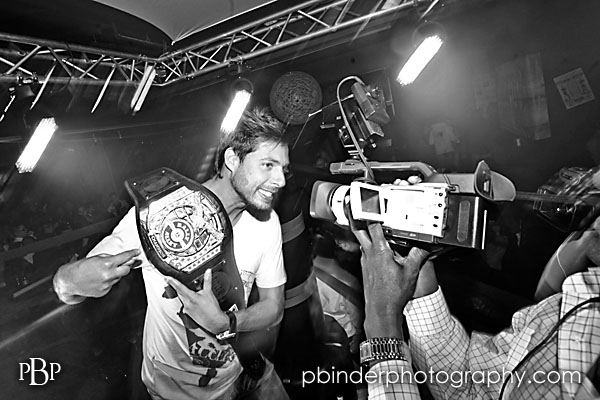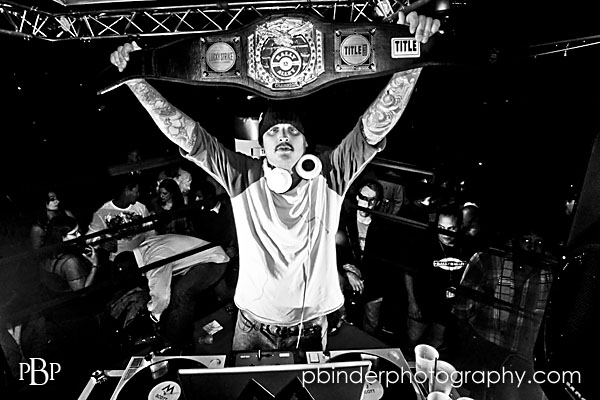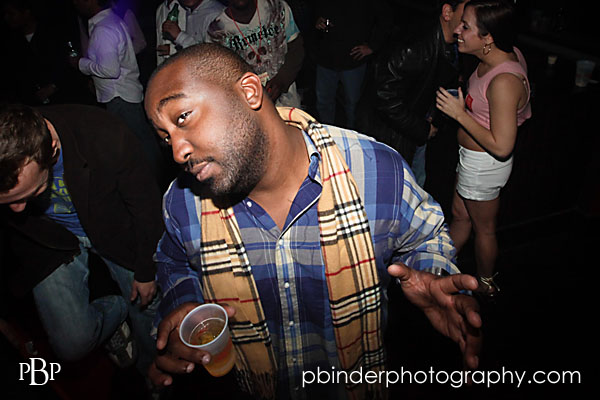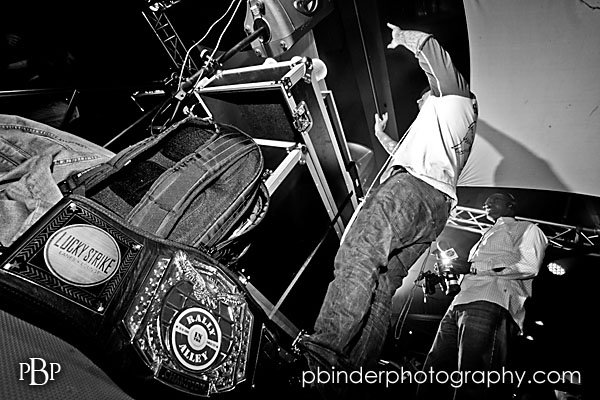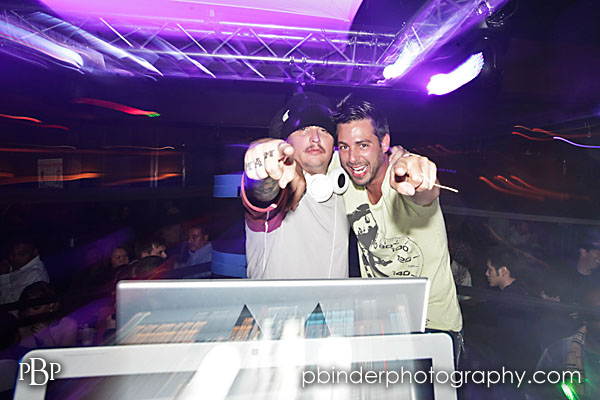 Yes, there was some bowling going on as well ;)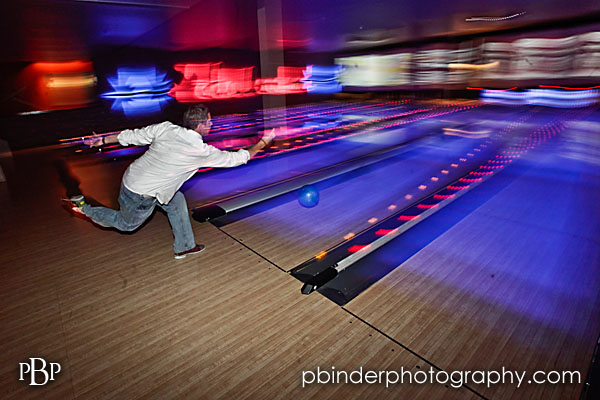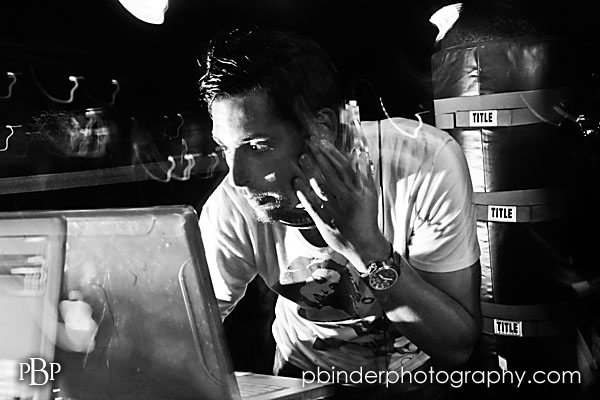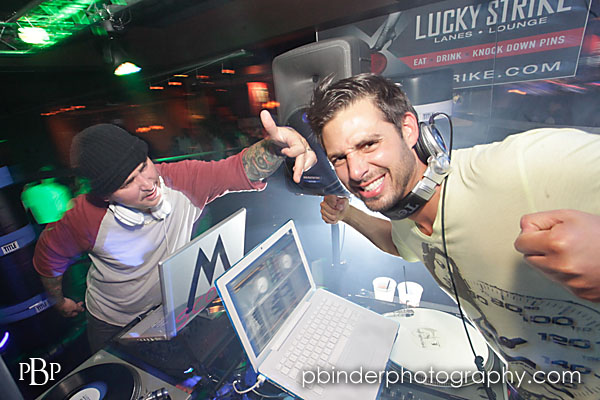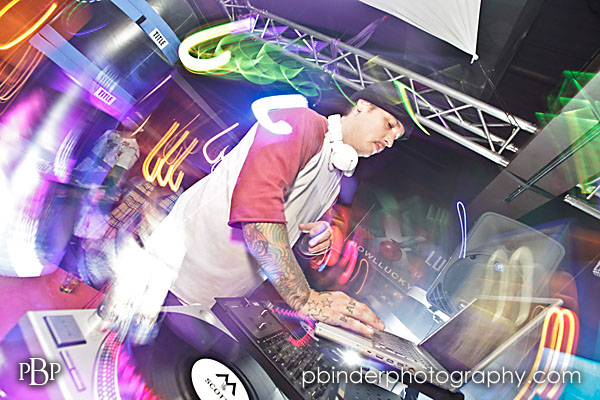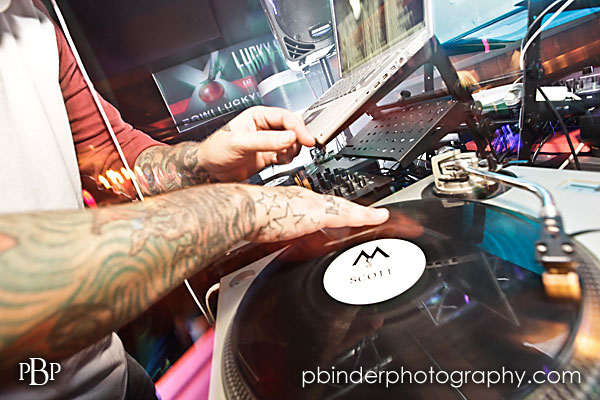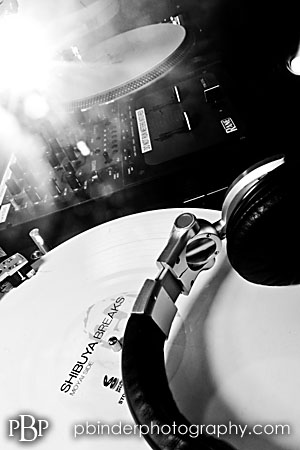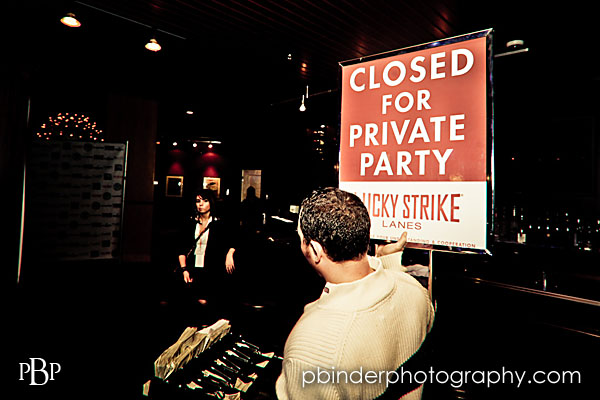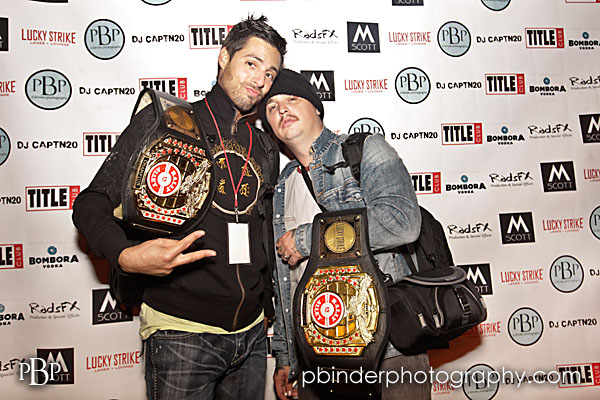 The event was a smashing success. This was my first time meeting DJ Captn 20/Nick and he was a down to earth good guy. I love a DJ who isn't afraid of interacting with the camera.
I've shot DJ Mike Scott so many times that he is probably blind from all the flashes he's taken to the eyes. I still love hearing him DJ though.
I would also like to thank
RadsFX
for providing the fabulous lighting/special effects throughout the battle.
-----
Click here to visit p.binder.photography's main website!
Labels: 2009, dj, downtown, event, kansas city, missouri, p.binder.photography, pbp, photography, power and light district